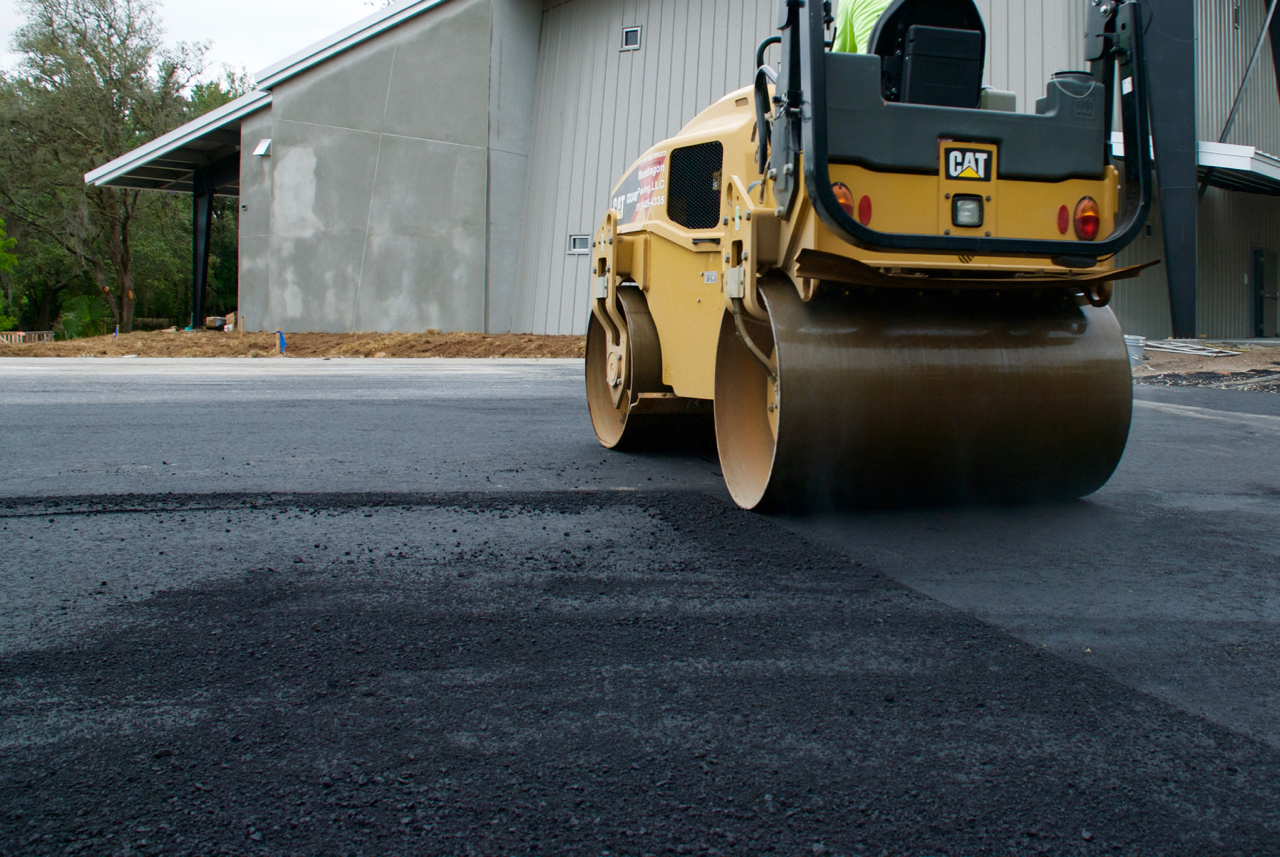 Asphalt Paving
One of ARC Development's flagship services, asphalt paving is a cost effective way to pave or repair large roadways, a parking lot and driveways for commercial or residential purposes.  We understand that carefully considering asphalt paving specifications during the initial phase of planning is vital to the proper performance and longevity of the asphalt pavement once it's poured.
Other important factors we consider in the performance of pavement  is the frequency of traffic and proper preparation of the sub base as well as the base installation itself. In a typical paving project,  first the proposed area is excavated to the necessary sub base elevation and compacted to reach desired density. Then the base, usually made of lime rock or recycled crushed concrete, is installed and compacted in lifts to reach the specified density. During the base installation it is essential to grade the base to the proper elevations to allow adequate drainage and water flow. Once the base is installed the asphalt pavement can then be installed according to the specifications require by the traffic level.
If you need parking lot repair or maintenance, roadway paving, asphalt paving, or just want to learn more about us for your next commercial project, ARC Development's experienced asphalt paving contracting team in Central Florida can help. We're standing by with free estimates.