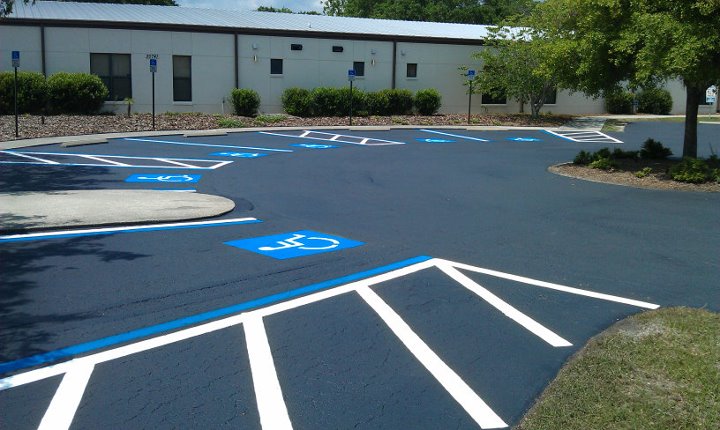 Sealcoating and Pavement Striping
The finishing touches of any concrete or asphalt project, large or small are pavement striping and sealcoating. Pavement striping marks lanes, parking spots, disabled parking spaces, traffic lanes, inform motorists and pedestrians or serve as noise generators when run across a road, or attempt to wake a sleeping driver when installed in the shoulders of a road. Sealcoating also prevents water seepage which is the number one cause of asphalt and concrete damage.
If your roadways or parking lots have sustained water damage or you think they need repair, please give us a call or send us a message and we'll get back to you right away.